During FP6 a number of projects, in particular SAFESPOT, CVIS and COOPERS, and co-funded by the EC, developed a number of "proof of concept" Cooperative Systems. These have been analysed by the E-FRAME project, and a corresponding set of about 230 FRAME User Needs have been written, and for which the corresponding additional functionality has been added to the FRAME Architecture.
Meanwhile aspects associated with the communications needed for Cooperative Systems has been studied by the COMeSafety and PRE-DRIVE C2X projects. Many of the results of this work are being developed into Standards by either CEN or ETSI in accordance with Mandate 453.
The following diagram show how the results of these two processes can be used.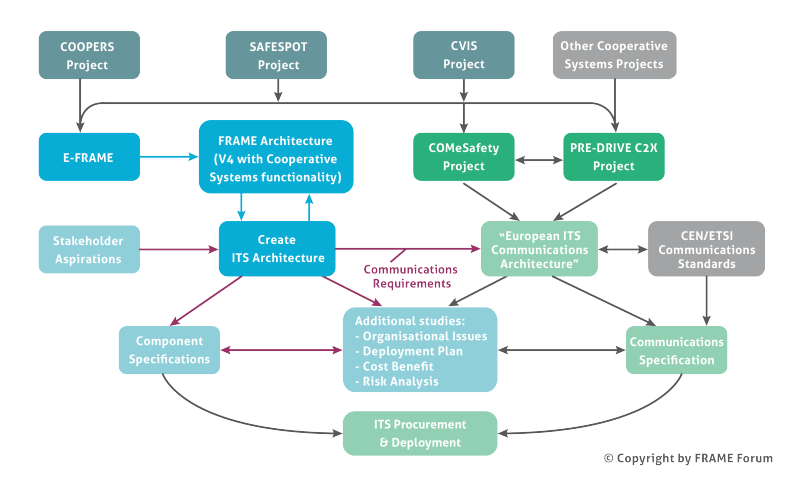 The box "Create ITS Architecture" represents the process described in Creating an ITS Architecture using FRAME, and once a Physical View has been created for the local situation, the corresponding Communications Requirements can be identified. It is at this point that the work of the COMeSafety and PRE-DRIVE-C2X projects, and/or the corresponding Standards produced by CEN and ETSI as a result on Mandate 453, can be consulted to define the communications links fully.